Atom Learning
Free 11+ practice paper bundle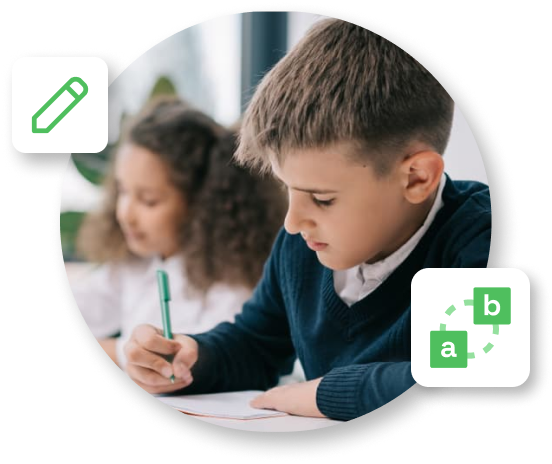 What's included?
You'll get four practice paper packs – English, maths, verbal and non-verbal reasoning. The papers mirror the standard format and timings used by GL Assessment.
Each pack includes:
Instructions for your child
Multiple-choice questions and answer sheets
Guidance for administering your child's test
An answer key to mark the test
Your practice paper packs will be sent to you by email.
Get your 11+ practice papers now:
Your dream school is possible.
Learn, test, and track your child's progress with Atom.
✅ English, maths, science, verbal and non-verbal reasoning
✅ Practice papers for GL Assessment 11+, ISEB, CAT4, SATs and more
✅ Automatic marking & progress tracking

Try it free for 5 days, cancel anytime.